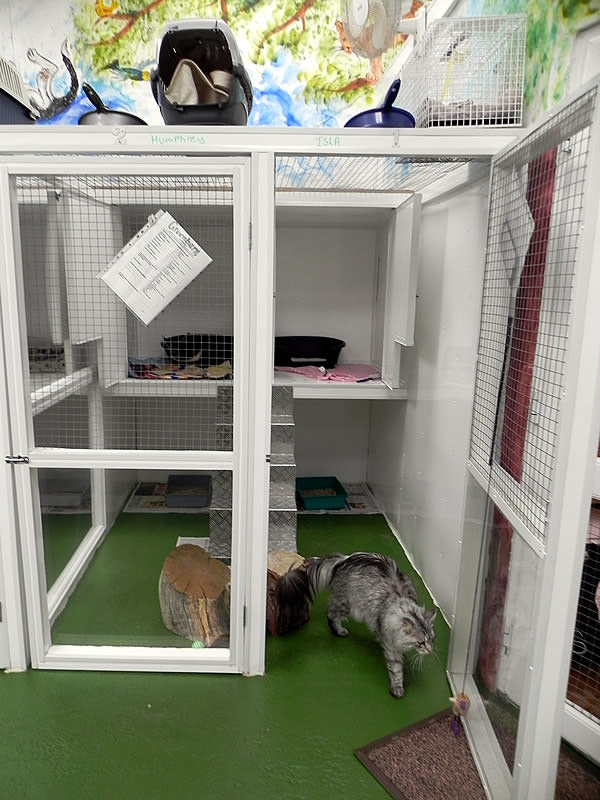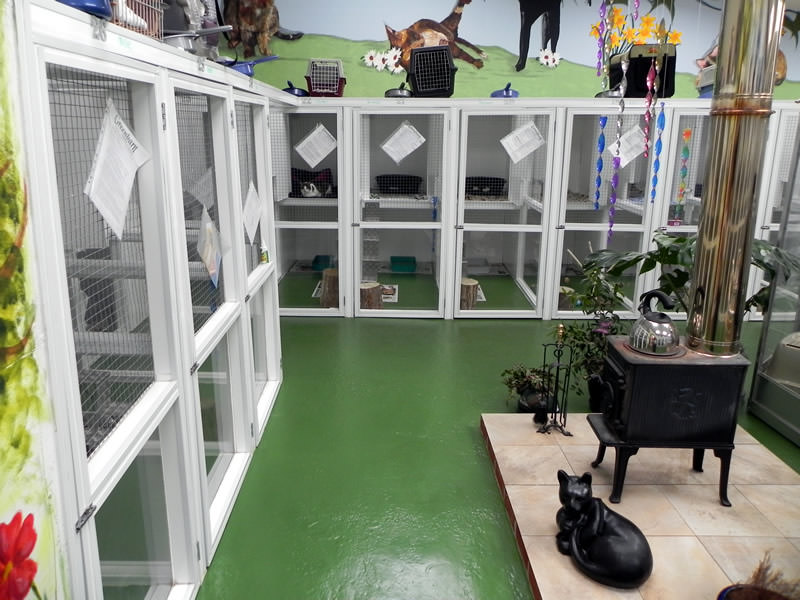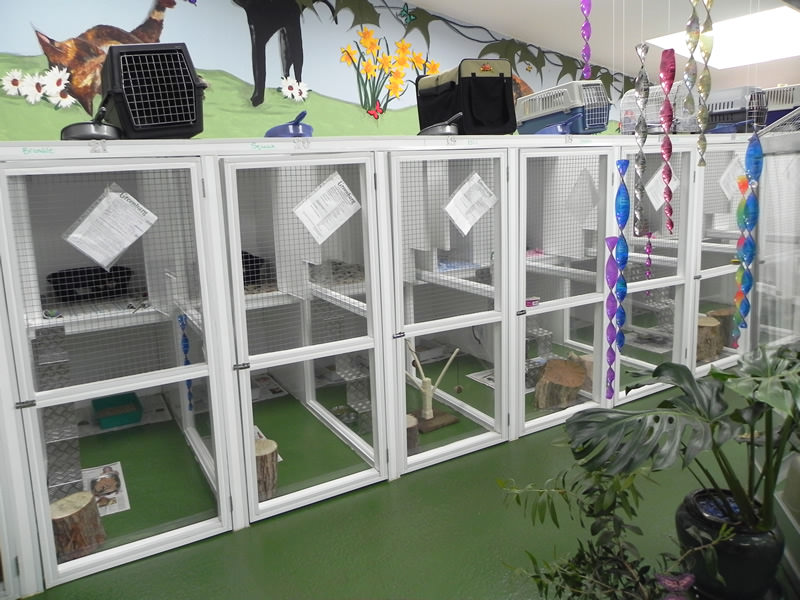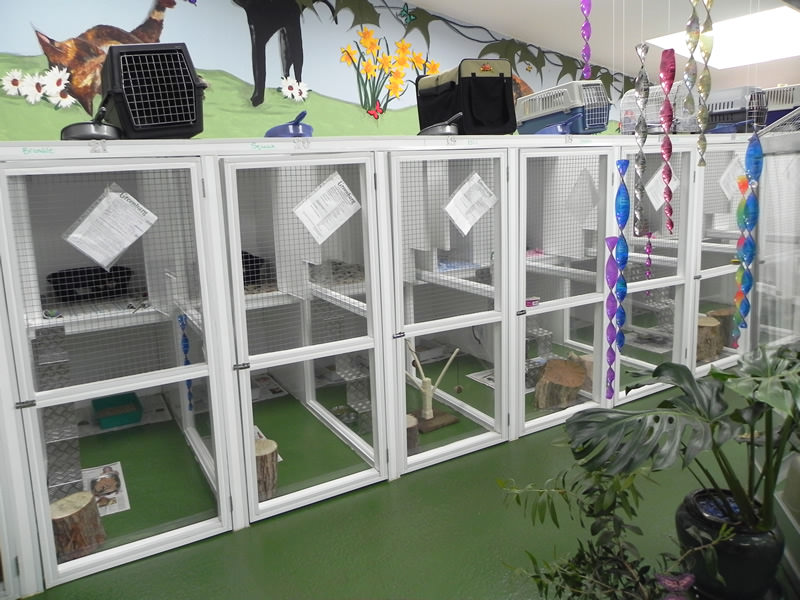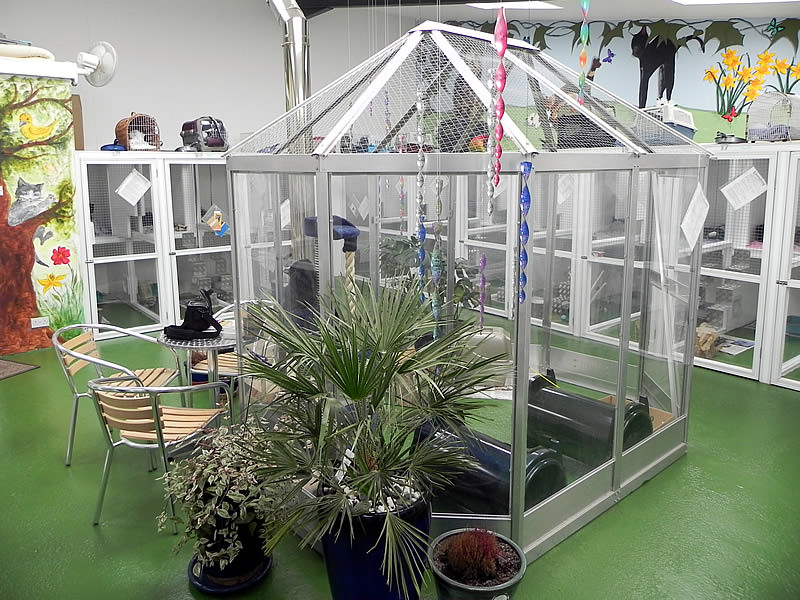 The cattery has been established for over fifteen years and was built to be easy to clean and disinfect allowing us to maintain high standards of hygiene and cleanliness. The pens are built to both Chartered Institute of Environmental Health (CIEH) and Feline Advisory Bureau (FAB) specifications. Each cat has access to a heater and snug bedding to make their stay as comfortable as possible. The cattery building and individual pens are all fully insulated to maintain a comfortable temperature throughout the year, with additional heating provided when required during the colder months. We aim to provide a relaxed, yet fun atmosphere for your cat during their stay.
A broad range of both dry and soft foods are offered to suit the palates of most cats. We feed to the requirements of the individual residents offering tuna, sardines, cooked chicken, cat milk etc. when required.
If, however, your cat has specific dietary requirements for health problems or you would like them to receive the same diet as at home, please provide this and we will be happy to feed it. If you supply your own food, please pack the required amount and label clearly.
Greenbarn uses Vetbed™ pet bedding. This comes recommended by vets to keep pets warm and cosy, is hygienic and non-irritant. The cattery also provides all toys, scratch posts, food and water bowls etc. We are more than happy for you to bring your own bedding and equipment if this will help your cat to settle easier.
All cats boarding at Greenbarn must be fully vaccinated for Feline Enteritis and Cat 'Flu'. Please bring your vaccination record card with you, your cat will not be admitted without this.
A limited taxi service available. Please enquire to see if you qualify.